What is a Hydroxyl Generator
8/29/2017 (Permalink)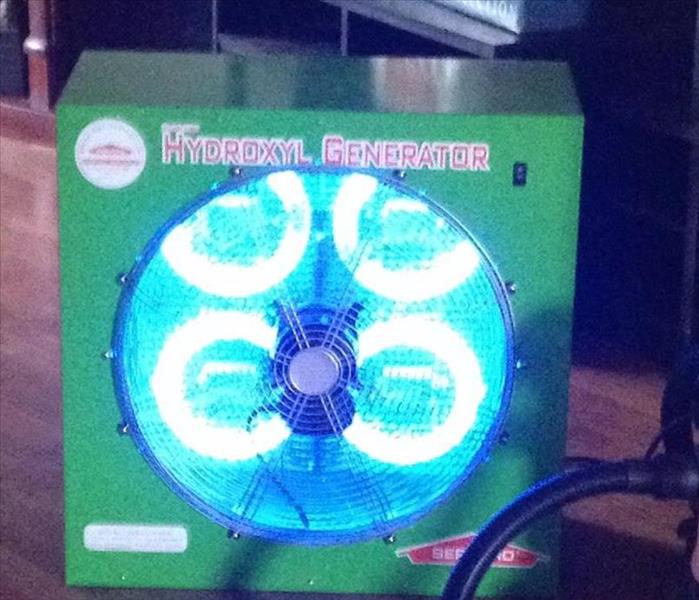 A Hydroxyl Generator helps kill odor molecules from any odor. Here we are using one at a recent fire in Scranton.
A hydroxyl generating systems are a new green technology, and the industry's most advanced solution for eliminating odors, purifying the air, and decontaminating surfaces and contents. The Odorox® systems are scientifically confirmed, field proven, and disruptive to all conventional deodorization and cleaning technologies.

Hydroxyls (OH) are safe, naturally occurring molecules that are created in our atmosphere when the sun's ultraviolet rays react with water vapor. They play a critical role in cleaning the earth's atmosphere and are often referred to as the "detergent" of the atmosphere. They can be used to kill bacteria, viruses and mold, and to break down volatile organic compounds (VOCs), chemical fumes, gases, vapors and unpleasant odors. Through the use of patented UV technology, Odorox® replicates the natural production of hydroxyls to eliminate biological and chemical contaminants.

Odorox® technology has successfully been implemented in a wide array of applications including residential and office complexes, hotels, disaster restoration, sewage treatment plants, locker rooms, fat rendering plants, meat processing plants, and commercial beverage production facilities.