Dryer Duct Cleaning
8/29/2016 (Permalink)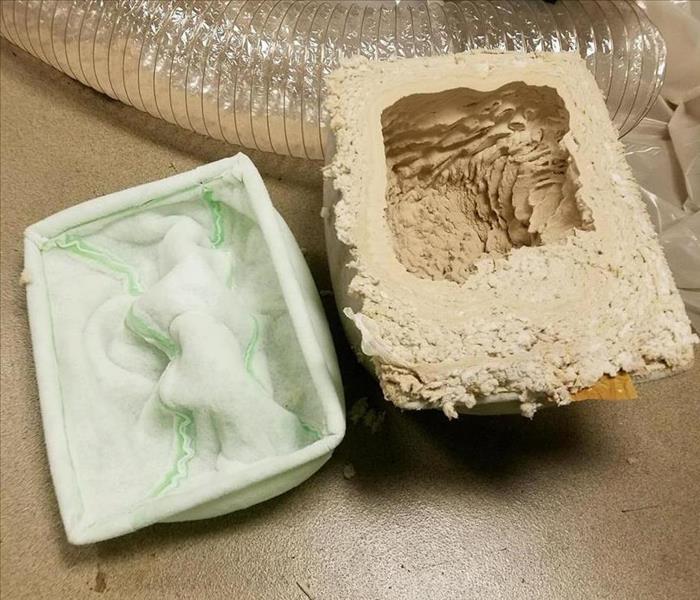 Lint build-up in a Scranton hotels dryer ducting system. Preventive maintenance programs reduce risk.
The below pictures show the importance of a regular dryer duct cleaning.A new clean sock filter as opposed to one which was not cleaned in a period of time. Preventive maintenance programs for dryer ducts are an important part of any safety plan. Excessive lint build up is a fire hazard, especially in a commercial drying setting.
SERVPRO of Carbondale/Clarks Summit/Old Forge offers service agreements for dryer duct cleaning. Regular maintenance not only reduces the fire hazard but increases efficiency and the life of the dryer themselves.
If you're Northeastern Pennsylvania hotel or apartment complex does not have a preventive maintenance program in place, call SERVPRO of Carbondale/Clarks Summit/Old Forge at (570) 235-1646 for a free estimate. Let us assess your needs and become #SERVPROPrepared.