Hoarding and Biohazard
9/22/2017 (Permalink)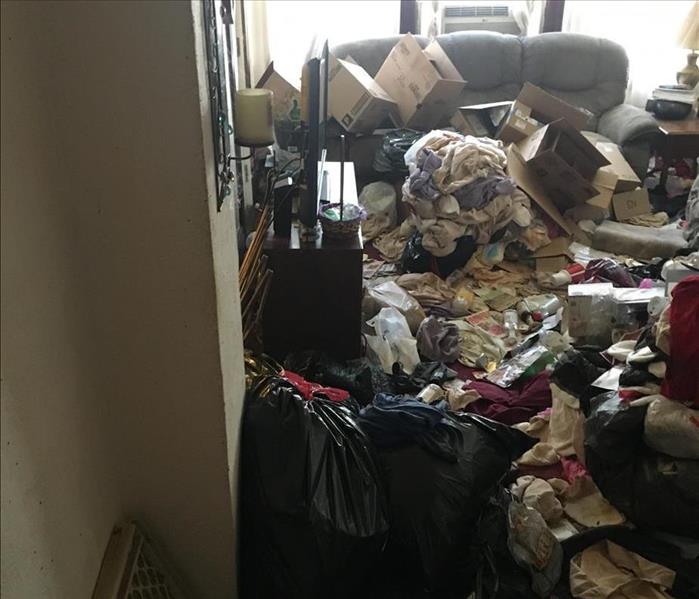 What this homeowner thought was a hoarding situation turned into a biohazard. It takes a company with the proper training and equipment to safely adr
Sometimes things become overwhelming and situations get unmanageable. When these times happen it's time to call SERVPRO of Carbondale/Clarks Summit/Old Forge to get the professional help needed.
This current situation is of a homeowner in Throop that went to check on an elderly tenant and sadly found that she was not doing too well. After addressing her situation his next task was the house, but where to begin?
Many hoarding situations become a biohazard area and a non-trained person should not attempt to clean. At SERVPRO of Carbondale/Clarks Summit/Old Forge we have the specialized training and certifications to safely and professionally address a hoarding and biohazard situations. We help make it "Like it never even happened."
So if you find yourself in an unmanageable and overwhelming situation call us. We are the Lackawanna County's leader in specialty cleaning and have the expertise, equipment and training to handle a hoarding situation like this example. Don't place yourself in danger. Call the professionals at SERVPRO of Carbondale/Clarks Summit/Old Forge. We are "Always here to help".