About SERVPRO of Carbondale / Clarks Summit / Old Forge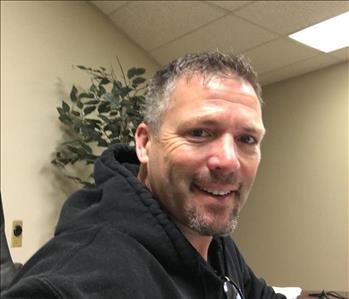 Kevin Wentling
Owners of SERVPRO of Carbondale / Clarks Summit / Old Forge
SERVPRO of Carbondale/Clarks Summit/Old Forge was opened in March 1st 2010 by Kevin Wentling. Specializing in the cleanup and restoration of smoke, fire and water damage, we pride ourselves on being a full-service restoration company. From carpets to catastrophes, SERVPRO of Carbondale/Clarks Summit/Old Forge can handle any size disaster. Serving the Lackawanna County area we offer mold, biohazard and HVAC duct cleaning services. If you can't clean it, we will. Presently, we employ 14 full time employees, manning 4 separate crews including a cleaning division. The franchise continues to grow each year with annual revenues exceeding over a million dollars in restoration services helping people and businesses recover from disasters. As an emergency service company we respond to your disaster 24/7/365 helping make it "Like it never even happened."
SERVPRO of Carbondale/Clarks Summit/Old Forge tries to be interactive with our customers and to provide relevant information regarding the scope of services as well as some current projects. With that in mind we are socially active and encourage all to follow us on the several social media platforms we subscribe too. We are proud of the relationships we have developed and the work we do for the people we service. For additional information on our franchise please follow us on Facebook, Twitter, Instagram and Google+
https://www.facebook.com/SERVPRO9796/
https://twitter.com/SERVPRO9796/
https://www.instagram.com/SERVPRO9796/
https://plus.google.com/u/0/b/113375147143381966384/
Insurance and Payment Information
For a stress free claims process, SERVPRO works with your insurance to help manage the insurance process and paperwork.
We also accept the following credit cards for your convenience:



Certifications
AMRT - Applied Microbial Remediation Technician
ASD - Applied Structural Drying Technician
CCT - Carpet Cleaning Technician
ECTP - Employee Certification Training Program
FCT - Floor Care (Hard Surfaces) Technician
FSRT - Fire & Smoke Damage Restoration Technician
HST - Health and safety Technician
IICRC Certified Firm
OCT - Odor Control Technician
OSHA - Other Training
RCT - Rug Cleaning Technician
RRRP - Lead-Based Paint Activities and Renovation
SMT - Stone, Masonry and Ceramic Tile Cleaning Technician
WRT - Water Damage Restoration Technician
Affiliations
Alacrity Renovation Services. (All State, Encompass and Wells Fargo Bank)
American Red Cross Ready Ratings Partner
Carbondale Chamber of Commerce member
EPA Lead-Safe Firm
FixxBook Member
IICRC Certified Firm #203810
Partner of the Scranton/Wilkes-Barre Railriders
PGA TOUR
Scranton Chamber of Commerce Member
Service Channel Trained